Planning to revamp to your backyard, or need a recreational activity for your family? Well, look no further than a swimming pool. Yes, adding a swimming pool to your own house can be a massive investment and fun. But, building an inground swimming pool is one of the biggest investments you will ever make in your house. Normally, there are fibreglass, concrete and vinyl-lined pools. Concrete is the most commonly used material in Pakistan for constructing swimming pools at home. Now, the first question comes in mind, how to build a concrete a swimming pool?
Firstly, it's essential to consider your budget and personal preferences to make choices on size, shape, site selection and cost. Well, in this article we have tried to give you brief information about how to build a concrete swimming pool.
1.How to build a cheap swimming pool.
How to build a concrete swimming pool or a cheap swimming pool? You must know how much does a pool cost in Pakistan. Get different quotes, ask from other pool owners, study the material type and upkeep cost. The truth is you can't build on your own without involving a specialist or pool expert in the initial stage. Search for an expert who can guide you honestly throughout the whole process.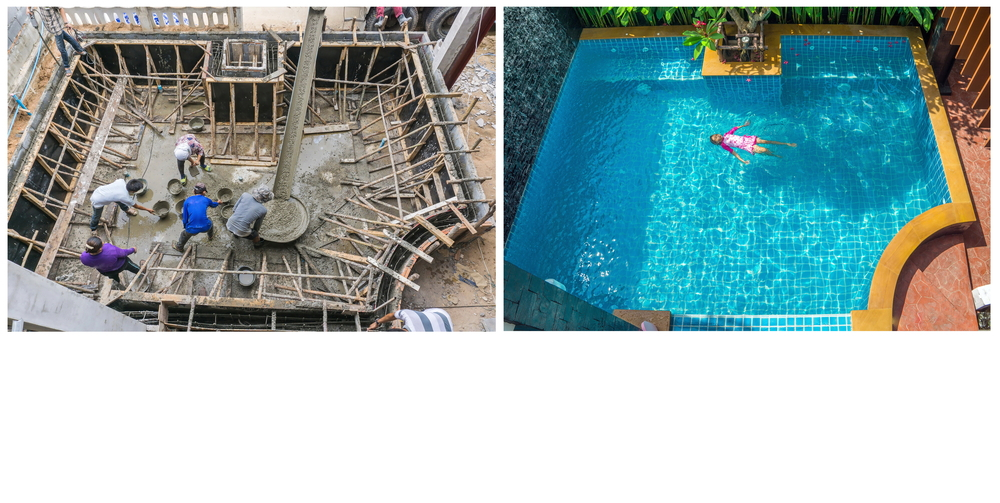 2.Inground pool installation
As explained above, inground pools require a great budget and planning for installation. First of all, choose a suitable design according to the site or select an area where you want to accommodate your pool. Initially, the design includes the shape, dimension, depth, filtration system and other finishes. Keep in mind that regular maintenance is necessary. Hence, design a pool in such a way that is also easy to maintain.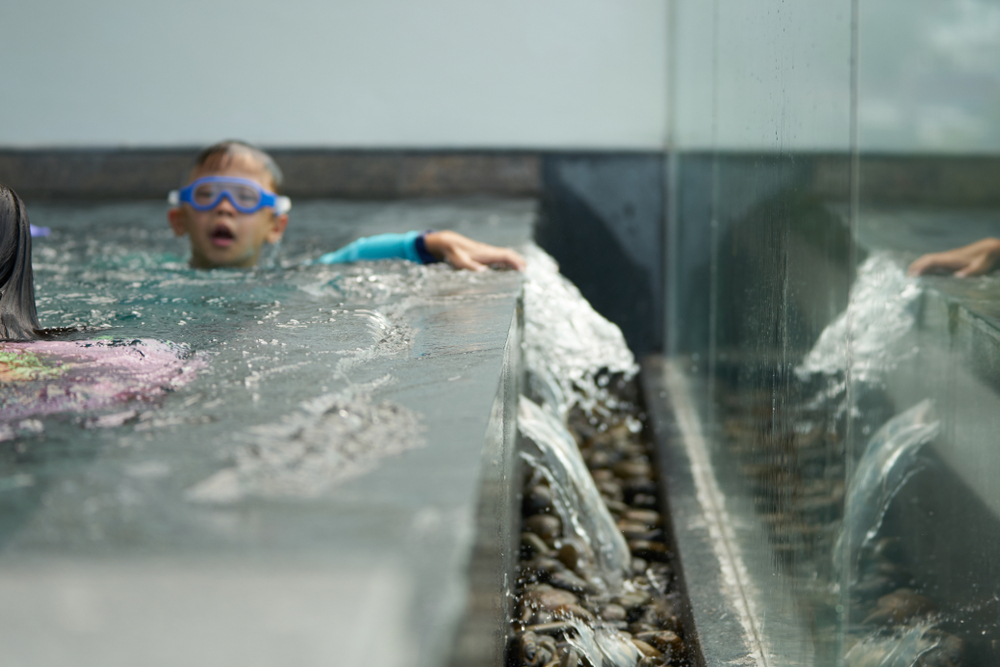 3.How to build a swimming pool with bricks
While building a swimming pool, it is essential to structurally integrate the walls and floors to ensure utmost strength and a permanent water-tight arrangement. The mixture of a reinforced concrete ground and reinforced brick walls work best in providing such potency.
The pool walls are created with concave blocks and reinforced with steel cage placed in the centre, which is then fully packed with concrete.  You must follow the builder's direction for installation of a filtration plant and pipework.

An important component of this building method is that the floor block should be poured and the walls full of concrete. Try to complete the process in one continuous procedure so that the floor and walls become a single resistant concrete structure.
4.Final steps.
Now, it's time for waterproofing the entire construction by using tiles, glass or ceramic membrane etc. It will cope around the pool frames and any external features such as cascading, water sheer, rain descent etc. When the project is about to complete, remove the irrelevant construction materials and waste from the construction site. You can additional equipment such as Jacuzzi and spa equipment for relaxation purposes. Afterwards, prepare your pool for the final finishes such as pebbles, tiles etc. At this point, you can complete the process of acid wash to fill up the pool with water for initial testing. This is the final stage when professionals will perform the water chemistry test of the swimming pool water.