Experience the Ultimate Relaxation in Our Sauna
Indulge in the age-old tradition of sauna therapy at our luxurious wellness facility. Our sauna is designed to provide you with a rejuvenating and invigorating experience like no other. Step into a world of soothing warmth and unparalleled comfort as you embark on a journey of relaxation and wellness.
Key Features:
Traditional Finnish Design: Our sauna is crafted in the time-honored Finnish tradition, featuring elegant wood paneling and a cozy, inviting atmosphere.
Healing Heat: The sauna's dry, radiant heat helps to relax muscles, improve circulation, and cleanse your body of toxins, leaving you feeling refreshed and revitalized.
Temperature Control: You can customize the sauna experience to your liking with adjustable temperature settings, allowing you to choose the level of intensity that suits you best.
o.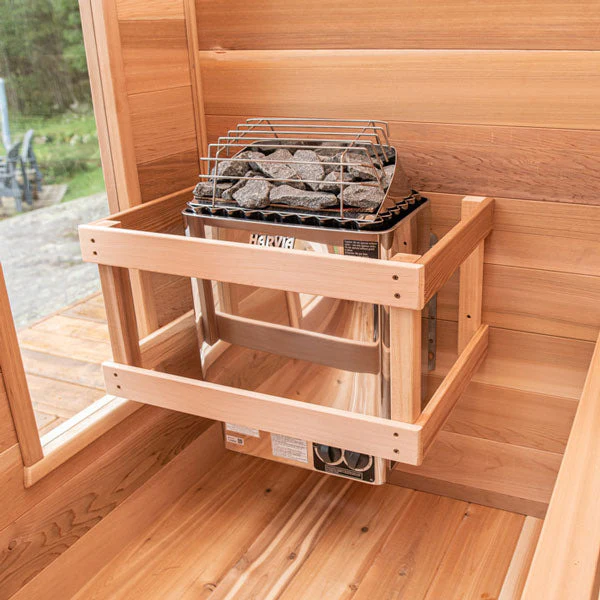 Discover the Bliss of Our Steam Bath
Escape the hustle and bustle of daily life by immersing yourself in the enveloping mist of our steam bath. Designed to offer a luxurious and therapeutic experience, our steam bath is a haven of relaxation and rejuvenation. Breathe in the soothing steam and let it cleanse your body and calm your mind.
Key Features:
Steam Therapy: Our steam bath creates a humid environment that promotes deep relaxation, relieves muscle tension, and clears your respiratory passages.
Chromotherapy: Immerse yourself in a mesmerizing display of colored lights, known as chromotherapy, to enhance your sense of tranquility and balance.
Aromatherapy: Elevate your steam bath experience by choosing from a selection of fragrant essential oils, providing a sensory journey that uplifts your spirits.
Best Sauna and Steam Bath Equipment in Karachi Pakistan